LHPU is a program that was developed by LHP Engineering Solutions based on a need that our customers were having for students that could come out of college and be more productive in the workforce.
Previously, LHPU only offered six-week boot camps, and now we offer a lot of different customized trainings that consolidate the technical and soft skills training needed in an automotive engineering career.
We try to replicate as much of a real-world scenario as possible for the students of LHPU. This not only allows the students to see and work with a real engine, but it also allows them to be more passionate about the field.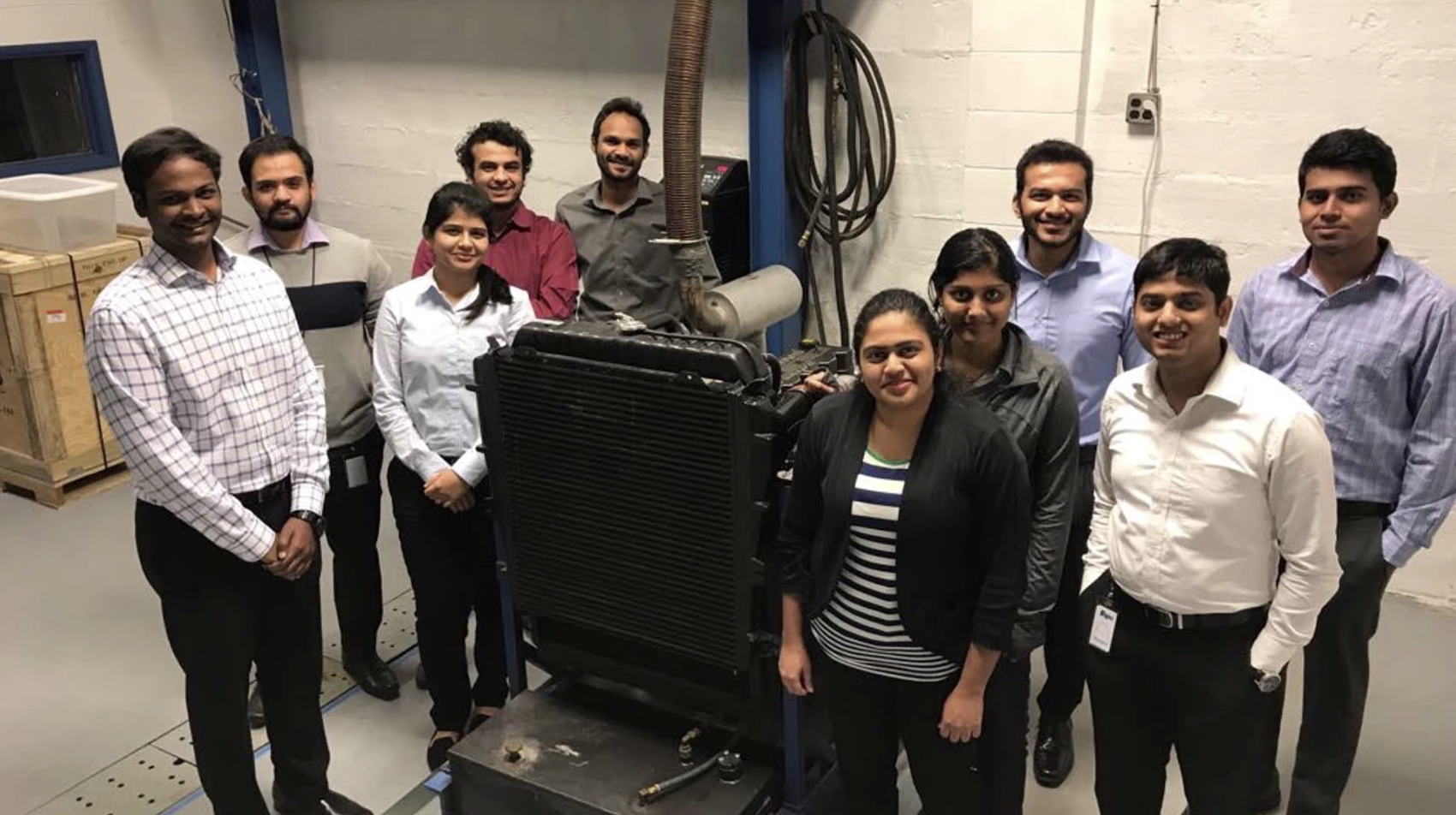 In this photo, you can see the students are proud of their work on this real-life engine where they developed strategies using automotive tools to control fuel to get this engine to start.
What are the Benefits of LHPU?
LHPU is so beneficial for aspiring engineers because we provide a safe and educational learning environment that allows for trial and error. College is general instruction that provides base knowledge about mathematics and engineering and what it takes to be an engineer. LHPU is more specific to the automotive industry and lets the students take that knowledge and apply it in the real world.
If you are thinking about furthering your career in the automotive engineering industry, or if you have any questions about LHPU and how we can help you advance in your career, contact us today!
{{cta('2cb5f937-1958-4e41-8d4b-cefe2e1b2657')}}